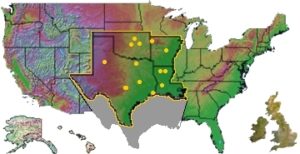 The Associated Schools of Construction (ASC) is the professional association for the development and advancement of construction education, where the sharing of ideas and knowledge inspires, guides and promotes excellence in curricula, teaching, research and service.
The ASC Region 5 – South Central Region is comprised of the colleges and universities offering four-year and two-year construction management, science and technology degrees in Arkansas, Louisiana, Oklahoma, and Texas.
ASC Region 5 Meeting/2019 TEXO Building Knowledge Conference
October 3 and 4.  Event information click here.
---
February 23rd and 24th
Westin Hotel DFW
Details here
2019 ASC TEXO Competition Images